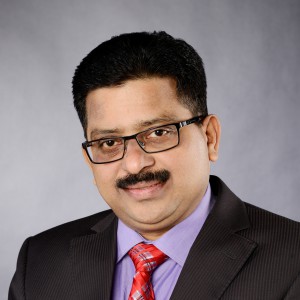 Augustin (Prince) Pallikunnel
Active Patron SozialMarie 2017 in Austria
"Everywhere in the world, there are countless people without hope and without any expectation that their living conditions could change for the better. If such people, all of a sudden, experience something positive, something that they had never even dreamt of, then they start to look at life from a new, a more beautiful perspective. Once again, they dare to hope, and they can reengage with greater expectations. That our action, like a magician's, produces a smile on their faces and makes them happy, is what makes our own lives meaningful and perfect."
Ever since he came to Vienna at the beginning of the 1990s to study Economics, Augustin (Prince) Pallikunnel has become a signpost for the joyful and respectful co-existence of different cultures. Since 1999, he has been managing the famous PROSI Supermarket in Vienna's Kandlgasse, where food from all over the world is on offer and which brings cosmopolitanism to the neighbourhood, and a cosmetics and hair shop next-door. On top of that, he organises street parties, "Exotic Festivals", holds international cooking courses and has recently opened the PROSI Indian Restaurant on the opposite corner. With all this, he has successfully contributed to the living together of people of diverse backgrounds: integration becomes possible when exchanges between different cultures happen on an equal footing. Pallikunnel himself grew up in Kerala in southern India. In 2011, he founded the PROSI Global Charity Foundation, which is dedicated to directly supporting and helping the socially and economically poor across the world and which implements charitable projects on several continents and in Austria.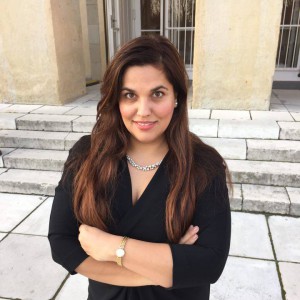 Tímea Junghaus
Active Patron SozialMarie 2017 in Hungary
"Social innovation for me is the core of how we as societies reinvent ourselves. And this "We" really needs reinvention as an inspiration for fighting apathy and the dullness of the ordinary; We need fresh ideas and pioneering new solutions to fight social problems in a sensitive and effective way while considering the requirements of sustainability, social justice, and contemporary creativity. SozialMarie interconnects the noble knights of social transformation and celebrates their imagination and wisdom. It shows the power of placing the collective, the community and the society above individual needs and mere business profit…This is valuable education, it teaches us to transgress our sometimes timeworn, selfish, bored, exhausted, careless selves and learn to seek new ways to thrive."
Tímea Junghaus is an art historian and contemporary art curator. Since 2010 she is a Research Fellow of the Institute of Art History of the Hungarian Academy of Sciences. She is the author and co-editor of the comprehensive publication on European Roma visual art, Meet Your Neighbours – Contemporary Roma Art from Europe (2006). She was the curator for the founding and the exhibitions of the Budapest based János Balázs Gallery (2004), the Roma component of the Hidden Holocaust-exhibition in the Budapest Kunsthalle (2004), and the First Roma Pavilion at the 52nd Venice Contemporary Art Biennale (2007). Her recent curatorial works include: Roma Body Politics I.-III. at Gallery8, Budapest (2015), Transmitting Trauma? at Aufbau Haus, Berlin (2015), Gypsy – Under Erasure at the Göteborg Biennale (2015), (Re-)Conceptualizing Roma Resistance at Hellerau Center for European Arts, Dresden (2016). She has researched and published extensively on the conjunctions of modern and contemporary art with critical theory. Junghaus is the founding director of the European Roma Cultural Foundation, an independent foundation, which established Gallery8 – Roma Contemporary Art Space. Junghaus is the curator of the Visual Art Section of RomArchive (2017) – the Digital Archive of the Roma.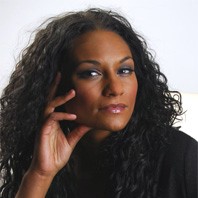 Lejla Abbasová
Active Patron SozialMarie 2017 in The Czech Republic
Lejla Abbasová works as a TV host for major Czech TV channels since she was 18 years old and she also hosts cultural events, conferences and programmes, both in Czech and in English. At the age of 21, she became a spokesperson for the League of Ethnic Minorities and for about five years, she worked as a coordinator of their "Long distance adoption" project of child sponsorship in Kenya. Later, Lejla founded the Asante Kenya Foundation and the project Medela which aims to help disadvantaged children around the world. Asante Kenya supported 19 projects in Kenya, from education (established schools and a boarding centre for education) to prevention of female genital mutilation. The foundation supports computer study lab e-afric@ Cyber Café classes for children from the slums. Asante Kenya financed the building of five schools. Together with the NGO Njovo, Asante Kenya founded a charity e-shop with African accessories, Imana.cz. Project Medela supports non-profit organisations and their concrete projects. It published a special photo calendar in which photographer Jan Saudek presented famous Czech women. Medela also prepared and published the book "Fairy tales from other worlds" with fairy tales from the regions where it intervenes. Lejla was the driving force behind the documentary project "Medela" (which means "help" in Latin) by film director Olga Sommerová (a coproduction with Czech TV). For her humanitarian activities, Lejla Abbasová was awarded a bronze medal by the Ministry of Foreign Affairs in 2009. She worked as a spokesperson and consultant for the Minister of Human Rights in 2009-2010. Lejla is a patron of the Duke of Edinburgh's International Award and many other non-profit projects.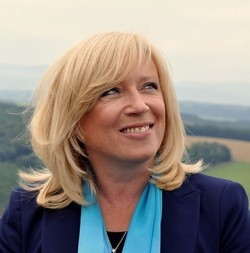 Iveta Radičová
Active Patron SozialMarie 2017 in Slovakia
Prof. Dr. Iveta Radičová, PhD. is a professor of sociology at Bratislava International School of Liberal Arts (BISLA) and a special advisor to the EU-Commissioner for Justice, Consumers and Gender Equality. She has devoted most of her professional career to social and family policies. In 1992, she founded the non-profit Social Policy Analysis Centre. In 2005, she was appointed as a director of the Institute of Sociology at the Slovak Academy of Science. As a visiting professor, Iveta Radičová has taught at universities in Austria, Belgium, Czech Republic, Finland, Sweden, UK and USA. She was a Fellow for the Media and Democracy in Central and Eastern Europe project at Oxford University in 2013, a Richard von Weizsäcker Fellow of the Robert Bosch Academy in 2015 and also a Fullbright fellow at New School for Social Research in NY, USA.
Iveta Radičová served as a Prime Minister of the Slovak Republic (SR) from 2010 to 2012. She held the roles of Deputy Chairwoman of the Parliamentary Committee on Social Affairs and Housing at the Slovak National Parliament (2006-2009), Minister for Labour and Social Affairs of the SR (2005-2006) and Minister of Defence of the SR (2011- 2012). As an expert for social policy at the European Commission, Iveta Radičová also participated in European projects focusing on the coordination of social security systems and exchanging information about Member State's social policies (MISSOC, TRESS, FRESCO). Iveta Radičová has published and edited numerous books and studies mapping the transformation of the social system in Slovakia and other post-socialist countries. She is a member of the World Leadership Alliance Club de Madrid and the Council of Women World Leaders.