Jury
Jury Coordinator

Maga Petra Radeschnig, M.A. in Business Economics
Since 1990 organisational consultant, trainer and coach with systemic background. Has worked in Austria and elsewhere in the European Union, and in Eastern and Western Africa. Worked from 2002 to 2004 for the German and from 2005 to 2007 for the Austrian development cooperation in Burkina Faso, West Africa. Has management and leadership experience in very diverse cultural contexts.
Members of the jury

Prof. Dr. Josef Hochgerner
Founder (1990) and scientific director of the Centre for Social Innovation (ZSI), Vienna: www.zsi.at; Sociologist with an international track record as researcher, expert in social partners' organisations, national and European agencies and advisory boards on RTD and innovation; lectures in adult education and at universities in Austria and abroad; 2001-2005 President of the Austrian Sociological Association. Main focus in research, teaching and practice: Innovation and the particularities of social innovation; the social dimensions in knowledge, science and technology; working, learning and living in the global information society.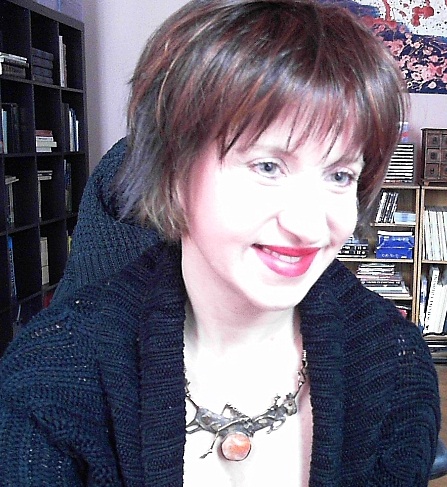 Anna Kaderabkova, Centre for Innovation Studies Prague
Founder and Scientific Director of the CIS at the University of Economics and Management in Prague. Collaborator of the United Nations Economic Commission for Europe in Geneva. Researcher and expert for Czech and international organisations and agencies in the fields of innovation (both technological and social), socio-economic development and competitiveness (analysis, evaluation, policy recommendations). Geographical focus: transition countries (new EU members and CIS) and developing countries (Sub-Saharan Africa and South Asia).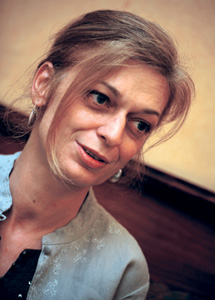 Éva Kovács, Ph.D. (facultas docendi), Institute of Sociology (IS)/Vienna Wiesenthal Institute (VWI)
Director of studies at the IS, Center for Social Sciences of the Hungarian Academy of Sciences, Budapest and project coordinator at the VWI. Sociologist with international experience in diverse scientific research. Lecturer and speaker at Hungarian and European universities. Focus of research, teaching and practice: Jewish identity, ethnic coexistence, migration, gender and social memory. Co-founder of the Respect for All-Movement and their online journal community.eu.


Barbara van Melle, Journalist and Presenter
As a journalist I have had the privilege to get to know a good number of very dedicated social projects. Refugee integration, women's initiatives, work with children and youths, services for the homeless … – projects that are often based on unique ideas and that are in many cases carried out with admirable commitment. The SozialMarie awards want to go beyond honouring such projects, they aim at making these projects known to a broad public with the help of mass media.


Sepp Schmidt, OMR (Senior Magistrate Counciller), B.A. (Social Work)
worked with the homeless from 1980 to 1995 and was the founder of the City of Vienna's first socio-therapeutic residential establishment for the homeless. From 1999 to 2003 he was the Director of the Social Services Department of the City of Vienna. European integration is one of his foremost concerns – and he thus hopes for sufficient submissions from the EU neighbours once belonging to the former "Eastern Bloc". Supporting project that aim for the deepening of democracy, peace (= security) and human rights would be of great import.


Marlies Sutterlüty, B.A. (Social Work), Lecturer at the University of Applied Sciences, FH Campus Wien
Responsibilities at University, beyond lecturing, include public relations and contact with internship providers. Many years of collaboration in the association for guardianship and patient ombudsmanship and in the social counselling of the Tyrolean federal state government. Freelance work as supervisor and facilitator. Collaboration in various professional and socio-political initiatives.