Patronage 2008
Dr Maria Berger, Minister of Justice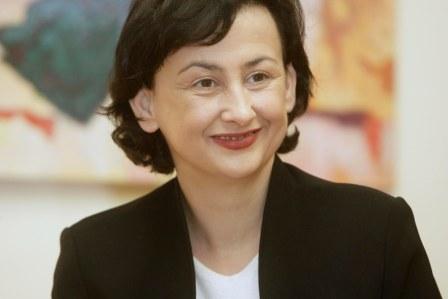 "In spring 2007, when I took part for the first time in a SozialMarie award ceremony, I was thrilled by the quality of the innovative projects and the manifold social commitments of the participants.
The fields of work of the Ministry of Justice are varied and often reach far into the social realm. Judicial politics is thus often also social politics. For example in questions of family law or where the penal system is concerned. Many important objectives of judicial politics can only be reached when actively supported by committed and innovative social work.

As the Minister of Justice, it is thus a major concern of mine to become patron of SozialMarie 2008. I look forward to the many interesting projects and wish the organisers and the participants a successful 2008 edition of SozialMarie.
Yours
Dr Maria Berger
Minister of Justice"
The project "Women's Legal Protection" (Frauen-Rechtsschutz) received great attention at the Justice Ministry following a ceremony with Minister Maria Berger.
Markus Rogan, swimmer, two-fold silver medalist at the 2004 Olympics in Athens, World Champion and world record holder in backstroke in 2008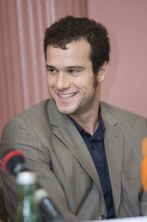 "We must not relinquish responsibility for our fellow human beings. Many rely on help: the young, the old, the unemployed, foreigners, asylum-seekers. The welfare state cannot be responsible for everything. I very much like what John F. Kennedy said: "Ask not what your country can do for you - ask what you can do for your country" – for the women and men, for the society. Help should be helping people to help themselves, thus initiative and self-confidence are enhanced. Failing this, dependency will result. Projects serving to help others demand commitment and creativity. They must also be managed professionally. Or else they'll lack results despite their good intentions. I mean to support projects with clear objectives, that address concrete problems effectively and with a precise business plan. That is also what SozialMarie wants. That is why I am her, and I hope that many support this initiative.
With my best greetings.
Markus Rogan"
At a celebration of the project "gabarage upcycling design" Markus Rogan welcomed the guests in a most entertaining way – this aroused great interest from the media.