Achtung Ampel & Ganz schön intim
2,000 Euro Prize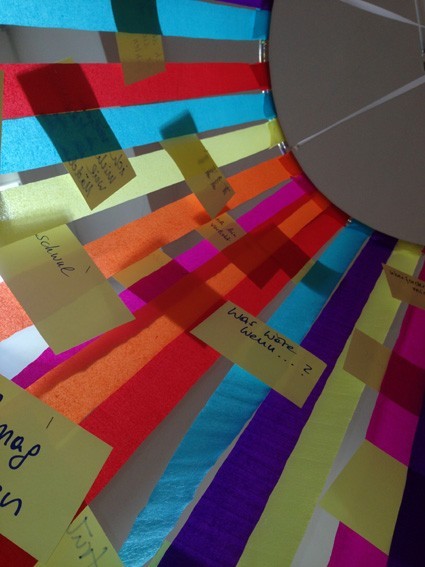 Gallery
Year:

2015
Country / Region:

Vienna
Sector:

Civil Society/Social Economy
Fields of action:

Disability
Age of the target group:

all age groups
Gender of the target group:

those who cannot or do not define themselves either male or female
Project owner:

Verein Selbstlaut - gegen sexualisierte Gewalt an Kindern und Jugendlichen
Responsible person:

Mag.a Christa Jordan-Rudolf
Website:
What is it about?
Teaching material for sex education has been turned into a play- and experience-exhibition. During four weeks of spring 2014, the exhibition was open to children of eight years or older, to pedagogues, to parents and to similar people, with or without impairments. They were always guided, mostly in the context of 2-hour workshops. And many came: people that share flats, people from schools, from youth centres, from Austria, from abroad. In autumn of 2015, the by now 31 stops – with names like "Emotion Shower", "Talking Contraceptive", "Walkable Menstrual Cycle" or "Who is Allowed to Do What?" – will again help people of all ages find suitable words for all that is to do with sex and emotions.
Appreciation of the Jury
Ubiquitous sexualisation and availability of pornographic images has not made it easier to talk about things sexual, about what I feel, and about what I like and what I don't like. With innovative lightness, "Watch the Signal Light & Quite Intimate" gets people to find words and talk about IT – talk with others inside their own age group, have men talk to children, youths with learning disabilities to women without disabilities. All of this barrier-free, as a matter of course. If he knows that he can say no, when she knows about her body and her desire, then sexual transgression of any kind has less of a chance. Pretty simple, really.