Listening station - prostitutes tell their stories...
Nominated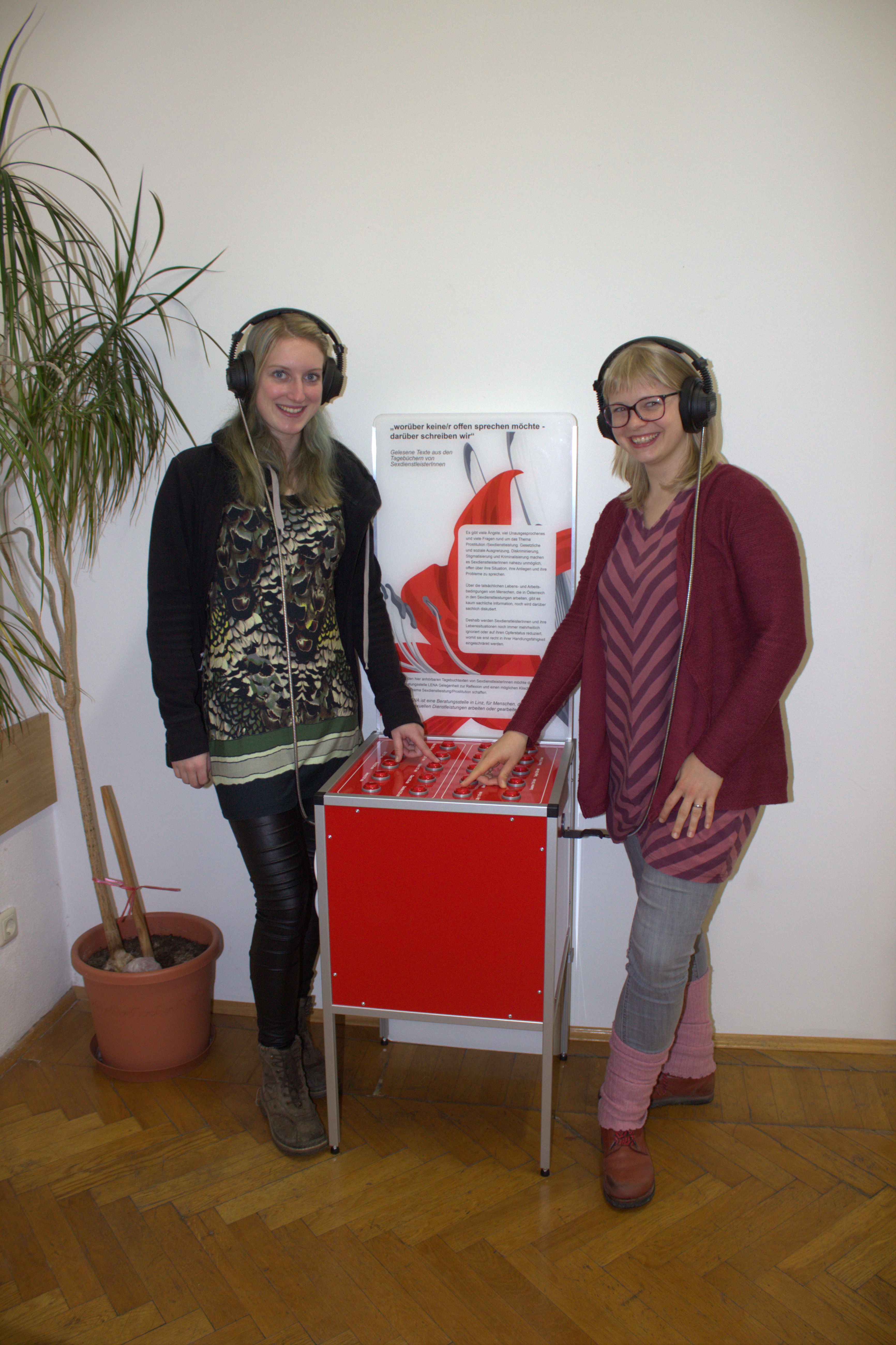 Gallery
Year:

2019
Country/Region:

Upper Austria
Sector:

Civil Society/Social Economy
Fields of action:

Adult education / Awareness raising
Women- / Men-specific work
Migration / Interculturality / Ethnicity
Age of the target group:

above 60 years = seniors
26 - 60 years = adults
19 - 25 years = young adults
Gender of the target group:

all genders
Project owner:

Caritas für Menschen in Not / Beratungsstelle LENA
Responsible person:

Elke Welser
Website:
Votes in total: 9
What is it about?
There are many fears, a lot is still unspoken in the topic of prostitution / sexwork. Legal and social exclusion, discrimination, stigmatization and criminalization make it almost impossible for prostitutes/sexworkers to talk openly about their situation, concerns and problems. Often ignored and reduced as a victim, the lyrics on the listening station offer a possibility for reflection.