Visits in the Dark
We are a social start-up of the blind. We visit the elderly wherever they might suffer from loneliness. They do not get older in our eyes.
Nominated
["50201","50202","50211","50203","50208","50206","50209","50210"]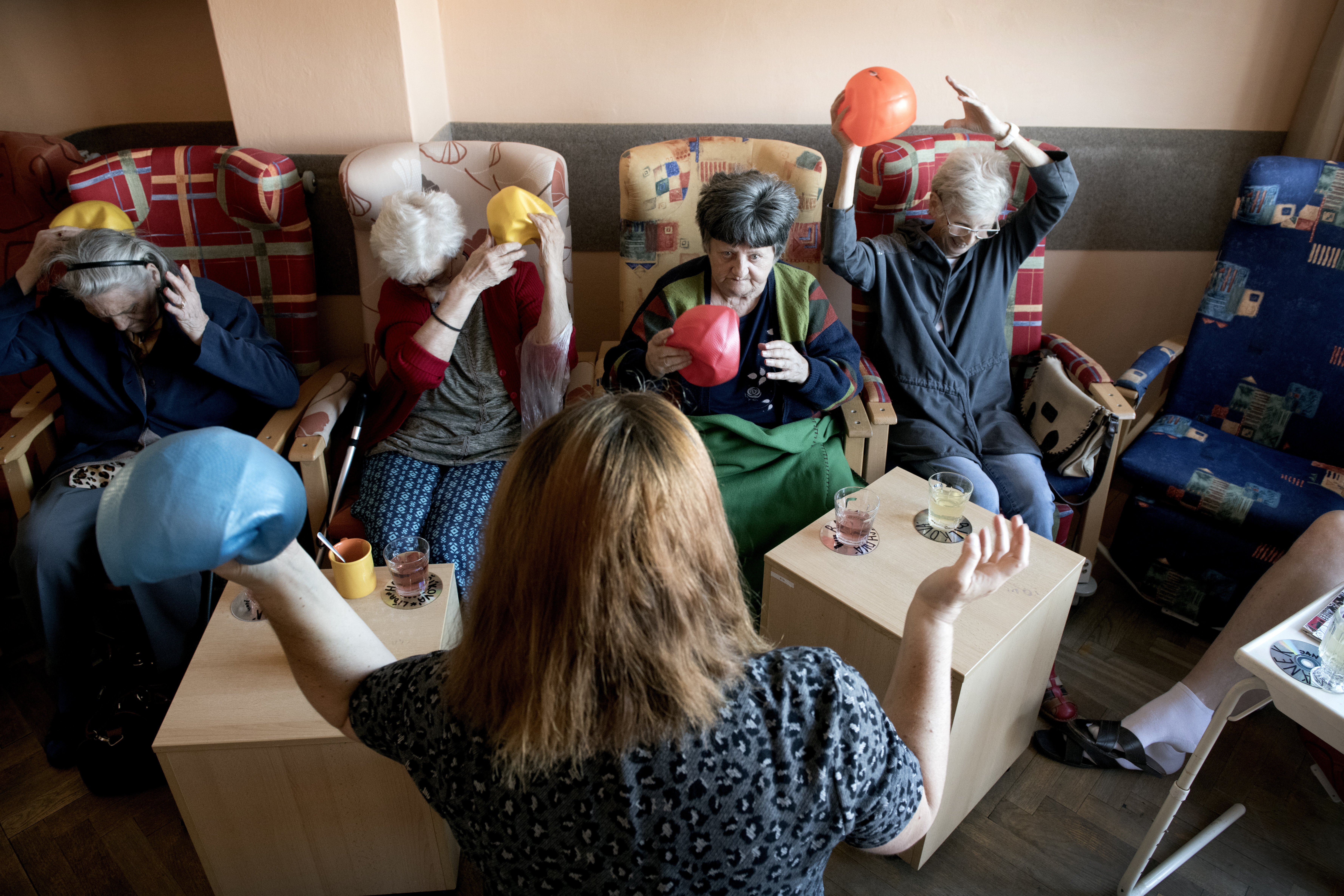 Gallery
Year:

2020
Country / Region:

Prague
Central Bohemian Region
Olomouc Region
Plzeň Region
Vysočina Region
Liberec Region
South Bohemia
South Moravian Region
Sector:

Civil Society/Social Economy
Fields of action:

Work / Unemployment / Professional qualification
Disability
Health / Care
Age of the target group:

above 60 years = seniors
26 - 60 years = adults
19 - 25 years = young adults
Gender of the target group:

all genders
Project owner:

Spolu s vámi, z.ú.
Responsible person:

Šarlota Hambergerová
Website:
What is it about?
Visits in the Dark is a service concerning more than 300 thousand informal caregivers, improves services supporting home care for the elderly, employs talented people, who return happiness to the lives of the old and help informal carers balance their work and life. Visits in the Dark now employ 11 blind and visually impaired people (Visitors). They visit clients in their homes and in senior houses and day cares and spend time with them. Visits in the Dark was established as a project of the Czech Radio Endowment Fund, which was transformed to social startup ran by an NGO of the Visitors.