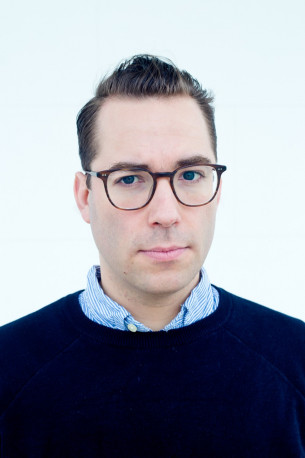 Milo Tesselaar
Patron in Austria 2021
"When we hear the word innovation, most of us still think first and foremost of technology – mistakenly and to the detriment of all of us. Social innovation in the cultural and political field is still a niche. However, it doesn't have to be that way, and it shouldn't stay that way. Liberation from old social thought patterns relies on a mixture of creative restlessness and an entrepreneurial, curious spirit that can also provide untraditional and unconventional solutions to social and cultural challenges. The end result is an improvement in the living conditions of a great many people - us! Social innovation is not always as easy to grasp as technical innovation. This makes initiatives like the SozialMarie, which supports social innovations, and the people in and around them visible and all the more important."

Milo Tesselaar is a founder, developer and strategic consultant with a focus on media and politics. Founding Partner of freims, the social innovation consultancy, Founding Partner of the podcast agency OH WOW and Co-Founder of Biorama magazine for a sustainable lifestyle. He has been an Impact Hub Vienna member from its beginnings, co-initiator of the political innovation lab Re-Think Austria (with the European Forum Alpbach) as well as co-founder and leader of the non-partisan platform Demokratie21, which initiates conversations about the future of our democracy.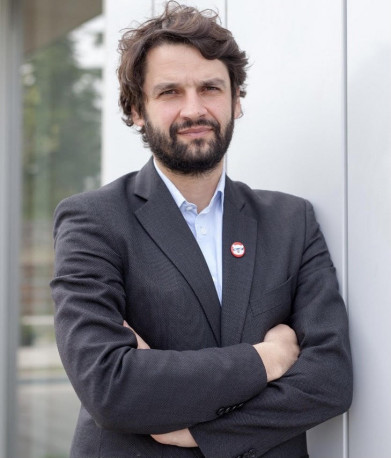 Boris Jokić
Patron in Croatia 2021
"I see social innovations as being amongst the most important features of our societies as they act as both a progressive force and a cohesive element. In order to flourish and realise their full potential, they need investment and social attention. I have accepted to act as a mentor in the SozialMarie programme for 2021 in order to foster the development and promotion of these forward-thinking initiatives that aim to ameliorate communities while at the same time giving them new perspectives."
Boris Jokić is the head of the Institute for Social Research in Zagreb. He holds a degree in psychology from the Faculty of Philosophy, University of Zagreb. He holds a Ph.D. from the Faculty of Education, University of Cambridge. For many years he was engaged in improving the public education system in the Republic of Croatia. He became known to the general public as the leader of the Comprehensive Curricular Reform movement for elementary and secondary education, which attempted to radically reform the Croatian education system. Due to political pressures that blocked and ultimately prevented the reform, Jokić launched "Croatia can do better" – a wave of protests in which more than 50,000 people participated.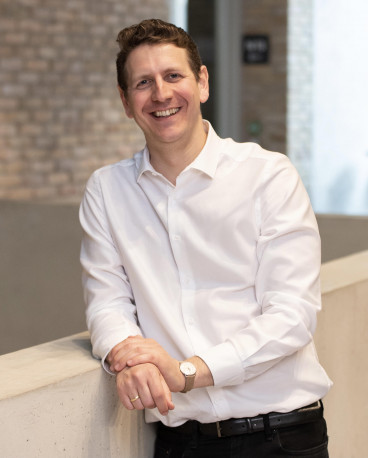 Márton Galambos
Patron in Hungary 2021
"For a long time, I was unaware of the fact that I actually grew up in a conservative family. On Sundays, my paternal grandfather sat happily and proudly at the head of the table while my grandmother served him broth in a china bowl. My grandfather was born on a farm and also experienced the persecutions of the 20th century, which meant that in addition to classical values, social sensitivity was also evident in the family every minute of every day. The cornerstones of my values to this day are based on these experiences and I am deeply affected by the randomness and injustice of social inequalities. As editor-in-chief of Forbes Hungary, I therefore give space to NGOs on a monthly basis and I also try to show good donation practices. As an individual, I have an annual "grant program": for 12 years I have been giving 1-3 percent of my annual income to charities."
Marton Galambos is editor-in-chief of Forbes Hungary. Previously, he worked as a journalist and editor for Origo, Figyelő and Kreatív. In 2007-2008, he spent a year in Berlin as part of the European Journalism Fellowships programme at the Freie Universität Berlin. As a student, he also studied for a year in Berlin at the Humboldt Universität and spent an academic year in the United States at McDaniel College in Maryland.
Adela Vinczeová
Patron in Slovakia 2021
"The importance of social innovations lies in the ability to impact the everyday life of people and their world. Social innovations attract and interconnect bubbles, create synergies and enable mutual understanding. Mutual understanding is the foundation of successful innovations. Thanks to my work, I come into contact with a number of issues that are not always recognised by society. I am grateful that through the help of SozialMarie, I can broaden my horizons and subsequently offer some insight for the wider public."
Adela Vinczeová is a radio and TV presenter who has worked on numerous Slovak and Czech awards and shows, such as Czech & Slovak SuperStar, the Anděl music awards and the Czech Lion film awards. She invites unique personalities, experts and professionals from various fields to her Trochu inak s Adelou (A Bit Differently with Adela) talk show, broadcast by Slovak Television. Over the past two decades, she has won several Slovak TV Personality of the Year awards. She has also cooperated with the Goethe Institute Bratislava on several events and language-education projects. Adela actively supports various charitable, not-for-profit and civic society initiatives and regularly becomes the face of public campaigns.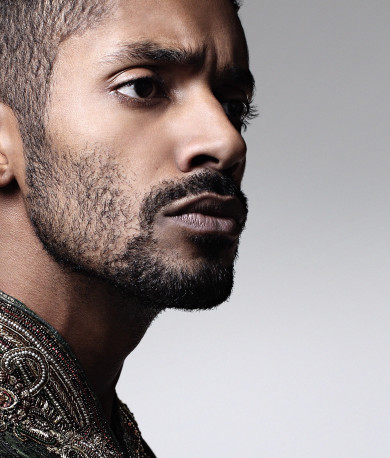 Yemi A. D.
Patron in Czech Republic 2021
"For me, social innovation and the constant pursuit of it is more than an effort to make progress; it is a symbol of social maturity and social capital, which is still lacking in our country. I have personal experience and a very personal relationship with disadvantaged people and especially children. My brother has Down Syndrome and his loving personality is a gift to our family. I believe we can learn a lot from people with practical limitations."
Yemi A. D. is a choreographer, producer and founder of two organisations – a non-profit organisation: Dance Academy Prague and an event agency: JAD Productions. He supports disadvantaged children in Indonesia, Nigeria and in the Czech Republic. Yemi A.D. holds a Henry Crown Fellowship from the Aspen Global Leadership Network. He is also an Ambassador for UN Sustainable Development Goals for the Czech Republic and serves as a Czech Goodwill Ambassador, appointed by the Minister of Foreign Affairs. In response to the current pandemic crisis, he launched a series of Anti-Panic Conferences in Central Europe and later the Moonshot Platform, which manages innovative ecosystems.