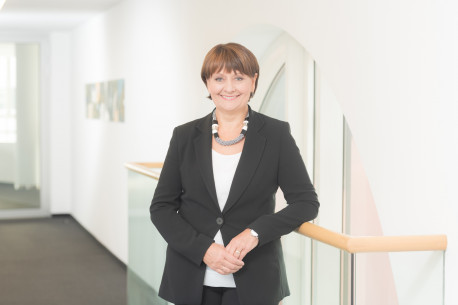 Herta Stockbauer
Záštita Rakúsko 2020
"Taking on social responsibility is an essential component in changing our society in a sustainable and positive way. Every individual can make a contribution. All it takes is the will and an open heart. SozialMarie promotes and supports the best and most innovative social projects and makes them visible. It opens new ways and helps us to overcome barriers. It is a pleasure for me to take over the active patronage."
Dr. Herta Stockbauer studied commercial sciences at the Vienna University of Economics and Business Administration and then worked as a university assistant and lecturer at the Institute of Economics at the Alpen-Adria-University of Klagenfurt. In 1992 she joined BKS Bank and worked in the corporate customer and securities business before moving to the controlling and accounting department. In 1996 she became head of department, in 2004 she became a member of the board of directors and in 2014 she was appointed chairman of the board of directors. She is a member of the Supervisory Boards of Österreichische Post AG and Oesterreichische Kontrollbank AG, and is Vice President of respACT – austrian business council for sustainable development.
Photo © Arnold Poeschl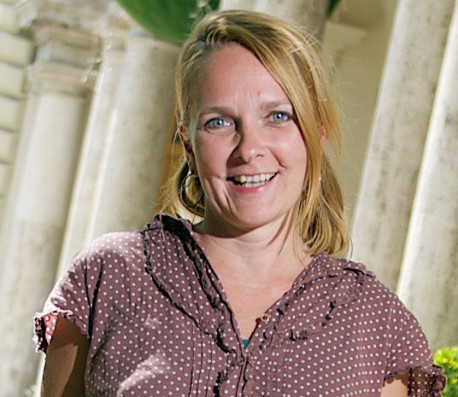 Barbara Erős
Záštita Maďarsko 2020
"The 1989 regime change created space for countrywide social innovation. With my friends we were involved in designing and building up a new country and civil society. The experience of acting as one of the system-changing youngsters determined my whole life and enthusiasm."
Barbara Erős is a cultural anthropologist by profession dedicated to civil society and social innovation development for the past 25 years in Hungary, Western Balkans with some sight on Ethiopia and Vietnam. She started her career at Ashoka: Innovators for the Public that fundamentally injected her with the idea of social entrepreneurship. Following she gained experience in designing CSO tailored granting systems and in impact financing at the Foundation for Development of Democratic Rights – DemNet Hungary. In 2017 she was invited to MagNet Bank, Hungary's first and only value-oriented community bank to act as the head of Civil society and Community Relations Department. As for her greater social role she is working on strengthening the Hungarian social entrepreneurial/start-up ecosystem.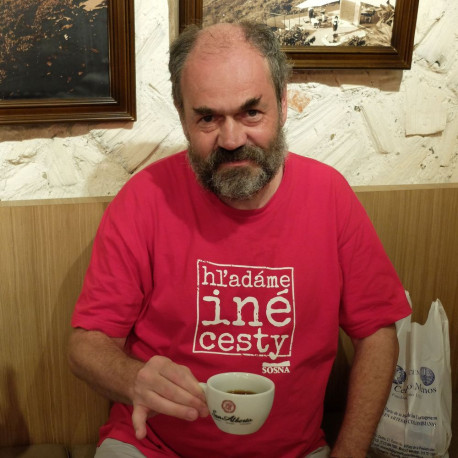 Dušan Ondrušek
Záštita Slovensko 2020
"Smerujeme do obdobia, keď rozvoj technológií a umelej inteligencie spôsobí, že všetky predpovedateľné činnosti a pracovné úkony, ktoré možno automatizovať, naplánovať a vykonávať opakovaným spôsobom, budú postupne naplánované, automatizované a vykonávané počítačovými programami a robotmi. Ale existujú činnosti, ktoré roboty nezvládajú. Také , kde je potrebná empatia, súcit a precítenie hodnotových dilem. Tam bude človek potrebný vždy. Preto potrebujeme sociálnych inovátorov, ľudí ktorých vedia byť tvoriví, v prospech nás všetkých. Vážim si týchto originálnych ľudí s dobrým srdcom."
Dušan Ondrušek je senior tréner a konzultant. V roku 1991 založil organizáciu Partners for Democratic Change Slovakia (PDCS), ktorú viedol vyše 20 rokov. Ako psychológ sa venoval poradenstvu, terapii, výučbe, ako i výskumu altruizmu a účinnosti rôznych typov tréningov. Od roku 1990 sa trénersky a konzultačne zameriava na oblasť zmierovania komunitných konfliktov, nenásilnú komunikáciu, organizačný rozvoj, otázky participatívneho vzdelávania a rozhodovania. Má bohaté medzinárodné skúsenosti s realizáciou programov zameraných na prevenciu a riešenie konfliktov. Ako tréner a facilitátor viedol vyše 2000 tréningov v štyridsiatke krajín. Externe prednášal na viacerých univerzitách – na Univerzite Komenského a Ekonomickej univerzite v Bratislave, na European Peace University v StadtSchlainingu a Donau University v Kremse. Je autorom a spoluautorom 16 kníh a mnohých odborných statí.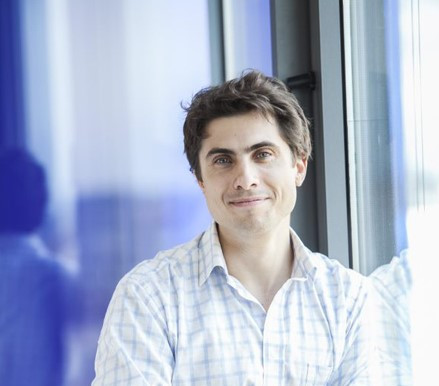 Petr Šmíd
Záštita Česká republika 2020
"The market and money do not solve all known problems. Nor does the state. The current coronavirus epidemic, where people take initiative is a great time to see the importance of social innovations in practice. That's why I'm excited to be the patron of SozialMarie in this exceptional year."
Petr Šmíd leads Google's consumer marketing for Central and Eastern Europe, trying to bring the best of Google's consumer technology to users in this region. He started in McKinsey & Company where he spent 7 years exploring banking and healthcare – with marketing at the core of his work most of the time. Having graduated from CEMS and INSEAD MBA, he's passionate about education – leading frequent workshops for students, startups, and businesses. Petr is also active in non-profit work, primarily as the chairman of the board of Bátor Tábor foundation in Czechia, helping seriously ill children and their families.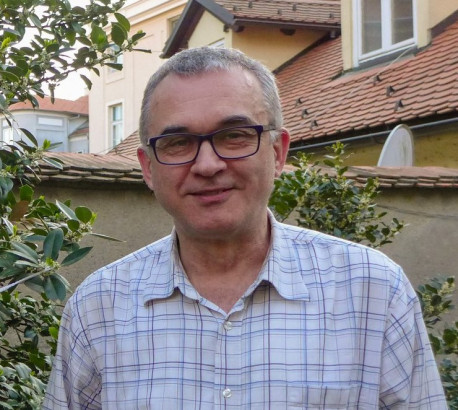 Nenad Maljković
Záštita Chorvátsko 2020
"Humans are a social species that evolved to its current global domination by being very good at adapting to changes in the environment. Adapting humans are socially innovating humans. We are now in the Anthropocene, our globalized civilization of industrial-scale consumerism is causing risky changes in the environment for our and all other species on the planet. Humans will keep adapting by socially innovating."
Cultural creative, network weaver and permaculture designer with particular interest in social and economic aspects of permaculture, effective collaboration in groups and in virtual teams for systemic change. Born 1963 in Pula, working and living in Zagreb, Croatia. Champion of permaculture, Transition and Modern Agile principles among activists and entrepreneurs. Enabler of local, bioregional and global high-trust networks for systemic change with the motto: "towards regenerative cultures through dialogic collaboration". Currently actively contributing to European network ECOLISE and, on a local to planetary scale, to Permaculture Collaboration Laboratory (www.perma.earth), Global Regeneration CoLab (www.grc.earth) and Deep Adaptation Forum (www.deepadaptation.info).