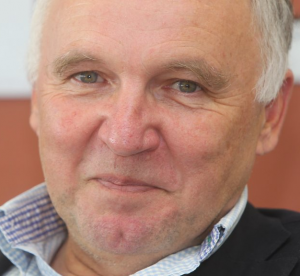 Karl Amon
Aktívna záštita SozialMarie 2018 za Rakúsko
"SozialMarie is the driving force for creative projects that goes far beyond Austria's borders! SozialMarie – prize for social innovations – is gratitude and recognition to all those people who develop, expand and manage social projects with tremendous commitment."
Karl Amon, born 1949 in St. Pölten, Lower Austria, studied social science and economics in Vienna. He started to work for the ORF (Austrian Broadcasting Corporation) in 1976, where he acceded the position of the radio director and was part of the ORF management from 2010-2017. He was pointing the way ahead for a number of new programs and was responsible for changes in the world of Austria's broadcasting corporation. He developed the television format "Runder Tisch" ("Round Table") and during his time as editor-in-chief of the ORF regional broadcasting station Vienna, he re-established "Radio Wien" ("Radio Vienna") and engineered the reorganization of "Wien heute" ("Vienna today"). From 1999-2007 he was radio editor-in-chief, responsible for Ö1, local radios, Ö3, FM4, current teletext and Ö1-Inforadio (webradio), again 2007-2010 (ORF- editor-in-chief) and 2010-2017 (ORF-radio director). He was involved in the building and renewal of the new multimedia Video-Wall based TV-Newsroom. Besides all that, he also designed and launched new broadcasting formats like "Klartext" and "Radio on Demand" on the Internet. 2015, Karl Amon initiated the "Austrian radio award" that ever since awards radio programs.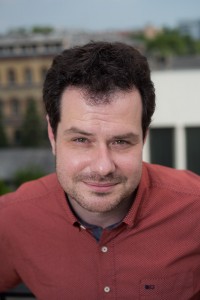 László Ágoston
Aktívna záštita SozialMarie 2018 za Maďarsko
"Economy and civil society, even the states of the world are standing in front of the challenge that, whatever they do, they need to interpret a wholly new category. They must show, how at the end of the 2010s, a service or a process can be imagined good, human, efficient and sustainable. To me, social innovation represents for ten years now how these sectors that search for better solutions for yesterday's problems with today's tools, meet. With today's flow of information a design approach needs to be used, one has to think integrated in digital and non-digital environments – and this is why the business concept cannot remain unviolated. Over the past years, social innovation has become an open freestyle competition, where the socialized mental barriers and our very own mindset are the only obstacle."
László Ágoston, sociologist within the field of Change Management, worked as market researcher and public opinion analyst, afterwards as analyst for politics. In 2010 he was co-founder of Kreater Agency for Social Innovation (Kreater Társadalmi Innovációs Ügynökség). The Association Innovative Generation !gen (Innovatív Generáció !gen Egyesület) derived from an innovation trainings programme by Kreater that helped to start dozens of social innovations or to an inexpensive fail - including SozialMarie nominees and prize winners. Simultaneously, Ágoston approaches this also out of the business sphere: he searches for opportunities for social innovations - worked as brand strategy researcher at Y & Rs advertising agency, afterwards as consultant for Service Design for Isobar, again at the Labstore of Y & R Group and today, is the director of Digital and Business Transformation at DDB Budapest.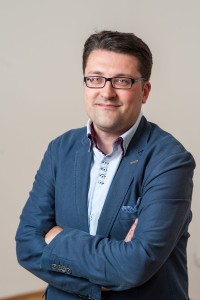 Tomáš Jindříšek
Aktívna záštita SozialMarie 2018 za Českú republiku
"Helping is commendable. But in many cases helping alone does not suffice. It is necessary seek new approaches and more efficient ways. It is essential to help sustainably and with a positive outcome. Especially social innovations make it possible to find inspiration and light for everyone in today's turbulent world. It is amazing how we, thanks to SozialMarie, can collectively exchange our experiences in innovations on an international level. It is a great honour for me to be the patron of this award."
Tomáš is managing partner and co-founder of the agency Dark Side. He was director of Ogilvy Interactive, the internet division of the international advertising network Ogilvy. He is chairman of the association for direct marketing, E-Commerce and mail-order sale ADMEZ. He is active member in a number of juries of experts and engaged in projects of famous brands. Tomáš is certificated coach of the international Coach Federation ICF. His hobby is to help in the non-profit sector.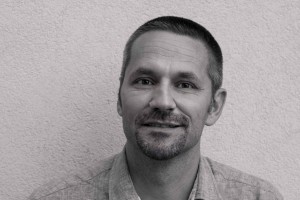 Ján Orlovský
Aktívna záštita SozialMarie 2018 za Slovensko
"Čo je sociálna inovácia má určite svoju presnú definíciu, pre mňa je to aktivita, ktorá obnovuje pocit spolupatričnosti, komunity a ľudskej dôstojnosti. Je to anglosaské "yes, we can!" premietnuté do zmysluplného žitia."
Ján sa, ako vyštudovaný učiteľ a diplomat, stal v júni 2015 výkonným riaditeľom Nadácie otvorenej spoločnosti (NOS). Nadácia bola založená v roku 1992 Georgeom Sorosom a patrí ku kľúčovým činiteľom pri rozvoji občianskej spoločnosti na Slovensku. Predstavuje nové perspektívy v oblastiach humanitných vied, politickej ekonómie a menšinových práv. Nadácia v súčasnosti pôsobí ako nezávislý subjekt nasledujúci ciele svojho zakladateľa prostredníctvom programov v oblasti verejných záležitostí a vzdelávania. Ján v minulosti pôsobil 10 rokov v slovenskej zahraničnej službe (1992 - 2002) a ďalších 10 rokov ako hovorca a koordinátor pre korporátnu spoločenskú zodpovednosť (CSR) v Západoslovenskej energetike (2003-2014), regionálnej spoločnosti pre distribúciu elektrickej energie, ktorá je členom skupiny E.ON. Ján tiež pôsobí ako člen správnych rád v ďalších štyroch slovenských mimovládnych organizáciách.